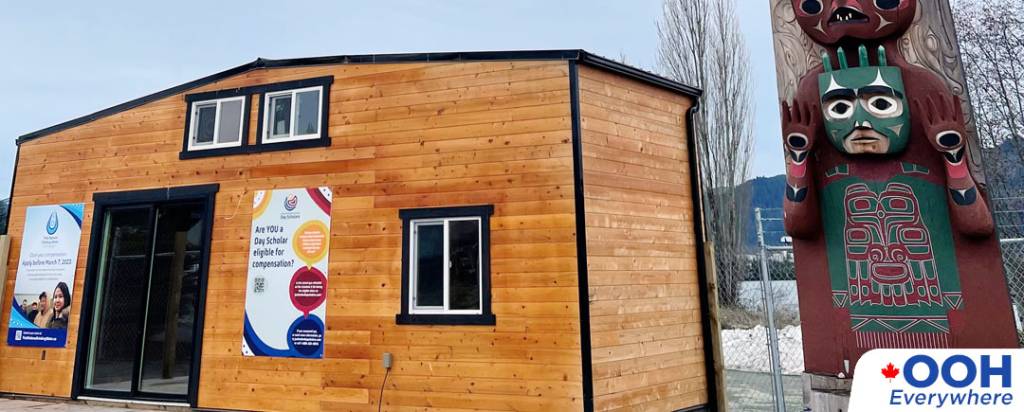 Adapt Media created Indigenous community reach without an existing network, achieving its 'OOH everywhere' brand promise.
Indigenous communities make up five percent of Canada's population – that's more than 1.8 million people – but reaching some of their far-flung locations remains a tall order. When you're trying to reach First Nations on reserves or in remote areas ignored by established media, options are limited. It has required a patchwork approach. Think local radio, maybe the occasional community paper, some social and online (though digital options are limited because so many of these areas aren't connected). In these circumstances, it's little wonder that OOH often becomes the primary tool for communication.
To tackle the challenge of its most recent Indigenous-facing campaigns, the Winnipeg office of Believeco:Partners turned to Toronto-based Adapt Media. Koen Reynaert, Believeco's senior director of media planning and buying, and Adapt Media CEO Jamie Thompson have worked together to reach Indigenous communities since partnering to promote the launch of broadcaster APTN more than 20 years ago.
At that time, the mandate was to reach Indigenous (and non-Indigenous) people in urban areas. But for more recent campaigns aimed at reaching an Indigenous audience in non-urban areas, things became far more complicated.
With little else to work with, the Believeco team started with research. One early discovery: Indigenous communities index higher in convenience stores.
"We needed an out-of-home company that could reach communities where there is no other operator active," explains Reynaert. "I went to Adapt Media and asked: 'Could you build a network of convenience stores we could reach nationally?'" And so it did. And the messages couldn't be more important.
Believeco has been working with the Government of Canada to get the word out about settlements and compensation potentially available to members of the community.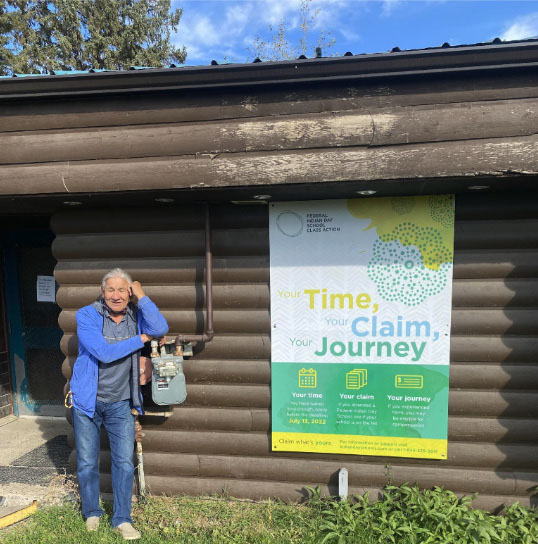 They are concentrating on three efforts: a settlement notification for the Federal Indian Day School Class Action suit (just wrapping now); the First Nations Drinking Water Settlement campaign (just launching); and the Justice for Day Scholars initiative, a far-reaching campaign designed to inform Indigenous peoples of their ability to receive compensation for time suffered in Canadian residential schools.
Given the sensitive nature of the work, it was important that the partners respect the communities. All advertising had to be resented to and authorized by band offices or community leaders, and its intention could only be to inform and serve the Indigenous audience. It needed to be deemed educational and not predatory. To achieve this, Believeco created a list of communities it wanted to connect with from information gleaned from settlement documents, residential school areas and postal codes, and then created a letter of introduction that outlined the reasons behind the effort. Next, Adapt got on the ground, meeting with First Nations leaders and visiting each community – no matter how remote – to gauge the messaging opportunity at locations such as gas stations and convenience stores.
Adapt spent months finding locations where it could put up 4×6 posters. The opportunity to work on such campaigns has left an impression on Thompson.
He says the work with APTN allowed Adapt to launch and become a full-service company, which he won't soon forget. He is looking to give back with the launch of the iDream Award. The goal is to grant millions of dollars in donated advertising space to allow winners in the arts, entrepreneurism and sports to showcase their creations, products, services, and personal brands.
Media venues include billboards, broadcast, and digital/social. With a dedicated board of directors including Nicole Brown (president, investments, Dentsu Canada), Norman Haughton (director, IFEC product and analytics, Air Canada), Lina Kim (president, The Podcast Exchange), and Alan Sifuentes (senior director, programmatic media, Media Experts) a spring 2024 launch is targeted, with entries opening by this summer.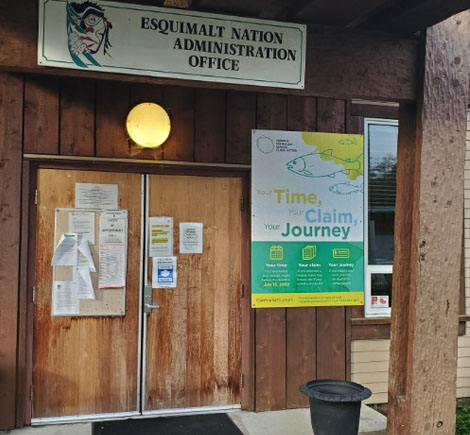 Meanwhile, Adapt will be ready for the next campaign, no matter where it takes them. "Adapt Media has thrived for 25 years because of its ability to install 'OOH everywhere'," says Thompson.
"We're following the post-pandemic population trend to move from big cities to suburban and rural outposts, and have spent the last two years building a robust Indigenous OOH network across Canada." Jamie Thompson has spent 25 years working with and for the ad industry through the creation of Adapt Media and his service on various industry-focused charitable boards like NABS and the Advertising Club of Toronto.
If you want to learn more about the Indigenous Community Network, iDream, or working with Adapt, please contact Jamie at jamie.thompson@adaptmedia.com.