The place-based provider relaunches and redoubles its efforts in both OOH and DOOH.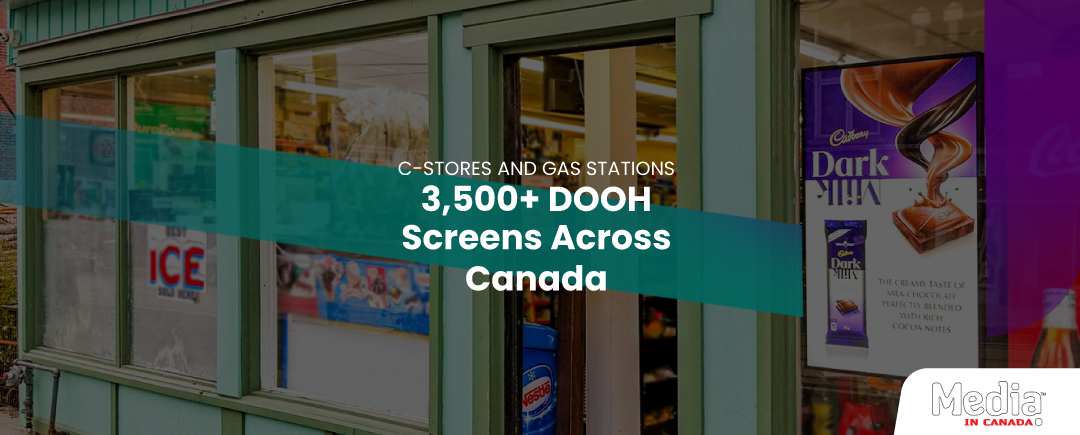 In an effort to compete at a higher level, place-based out-of-home provider, Adapt Media, has doubled its OOH inventory and increased its DOOH presence to over 3,500 screens across Canada.
The OOH company has been known as "the c-store company," Jamie Thompson, newly appointed CEO of Adapt Media tells MiC, but this relaunch and repositioning speaks more to getting in front of Canadians in motion across drive test centres, airport lounges, residential condo networks and convenience stores and gas stations. To that end, Adapt has announced a partnership with global convenience store operator, Circle K (Couche-Tard/Mac's), which has over 2,600 gas station and convenience store locations in Canada.
Adapt Media has also partnered with airport DOOH provider ReachTV, along with renewing existing partnerships with Plaza Premium Airport Lounges and Serco's Drive Test Centres. To support the organization's increased offering and growth strategy, Adapt has elevated its president, Jamie Thompson, to CEO of both Adapt and its sister company, Chameleon Digital Media, a mobile location data company.
Amanda Newell (pictured right) – whose experience includes Torstar, Rogers Sports & Media and the CBC – has been tapped as Adapt's CRO; Rodney Perry (pictured left), former head of GroupM's programmatic arm, Xaxis, has been hired as the company's chief digital officer, heading up Chameleon; and Frank Aballini, formerly Adapts SVP, has been upped to the role of COO.