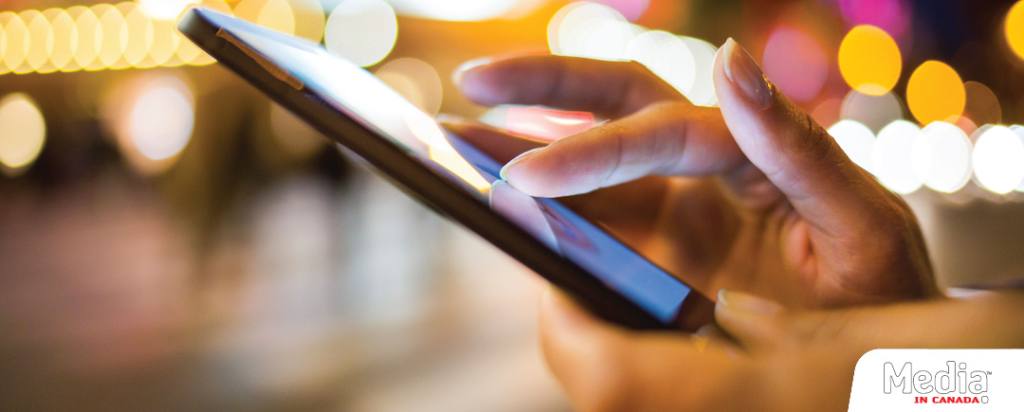 Now that more people are more familiar with the tech, will brands use them to extend their connection with consumers?
After seeming to fade away after their introduction in the mid-90s, QR codes are back, and Canadians are starting to see them on more than just their vaccination passports. They're replacing menus in restaurants and increasingly appearing in advertising. The simplest explanation is that there's now an actual reason to use them.
"Thanks to the pandemic, we need contactless solutions to do things we did with our hands – plus QR Codes are now easier to use," Justin Cumby, VP performance acceleration at Initiative, tells MiC. "Most smartphones now scan codes natively through the cameras, without a separate QR reader app, making it an incredibly accessible solution for sharing information."
He expects that beyond packaging, brands will begin to use QR codes as a jumping-off point for AR experiences such as virtual try-ons, contests, or being able to see digital versions of cars or appliances in the real world.
"Shoppable TV ads are likely to grow in popularity," he predicts. "We know most consumers use a second device while the TV is on, so using a QR
code to direct consumers to more information, find a location, or to buy seems like a natural next step."
Cumby also says QR codes will give advertisers access to campaign performance when incorporated into performance analytics to provide simple metrics such as the number of scans, where, when, and the type of device used to scan.
When looking at the scope of QR codes in advertising, Sharethrough, an omnichannel supply-side platform, conducted a study on consumer
habits that revealed 79% of consumers use a second device while commercials roll on TV. Additionally, when asked if they would scan a QR code on TV if it was relevant to them, 76% of people said they would.
Sharethrough's platform enhances ads bought programmatically, including those for CTV, by dynamically inserting a QR code. "We think of the QR code as a way to enhance an ad spot, either an online banner or a format intended to be delivered by DOOH or CTV," says Jean-Martin
Provencher, senior product manager for QR codes at Sharethrough. "A brand creates a TV commercial and as we're transacting, we insert a QR code in under 100 milliseconds."
Like snowflakes, no two QR codes are alike. Provencher says they also don't have to be the pixelated squares we're familiar with. He predicts we'll soon start seeing the codes in other shapes and colours as they're customized to be in more distinctive, branded designs.
Marissa Cristiano, director of activation at Cossette Media, says QR codes are being used to encourage deeper consumer interactions with brands and drive them to unique experiences.
"In the past, they would be used to drive engagement via leading consumers to information pages, or AR experiences. Recently, we've also been using them as a way to extend shoppability anywhere, anytime," she says. "They can be an add-on to brand awareness activity – whether that's a QR end card on a connected TV driving to a website or marketplace, or as a sticker to scan at POS and check-out that makes signing up for loyalty and e-mail programs easier in the moment."
This week DOOH company Adapt Media announced a partnership with mobile ad-tech firm ACTV8me. As a result, Adapt's DOOH now offers
high-level attribution metrics and engagement through ACTV8me's Sequential QR Code (SQR Code). SQR Codes can power multiple scans from the same QR code placement without changing any front-end creative, amplifying digital or static ads bundled with targeted offers, sweepstakes, app downloads, and loyalty programs from any screen, signage, store shelf talker, or product package.
"As media professionals, we'll continue to deploy QR codes in ways that help brands connect with consumers in ways that are sincere and
relevant," adds Cumby. "What's the future for QR codes? Technology is iterative and continues to change, but I can't see them going away for
now. I imagine we will continue to see new and creative uses emerge moving forward."